Now barcode system is everywhere. We use it, see it in every shopping or other aspect of work. You have heard about bar-coding in the current business scenario and know that you cannot ignore it. It is vital to every retail and wholesale industry, including grocery stores, supermarkets, and apparel and clothing stores.
Thus, you can consider barcode a valuable tool for both businesses and consumers. In the 1970s, the barcode was rolled out in supermarkets. Barcode and barcode scanners have become essential tools in today's global economy. Now barcodes are used across multiple industries to streamline operations and improve data accuracy.
Index….
What is Barcode?
The reason why barcode is important
Barcode System and stock tracking
Barcode System and Inventory Management
Why Do Businesses Use Bar-coding Systems?: Benefits
Using the Barcode System in your Apparel and Clothing Store
A barcode system requirement for effective inventory management
Barcode System for Apparel store
How barcodes help retail apparel stores in their business management
Barcode software
How RetailGraph barcoding system can help with retail stock management
Frequently Asked Questions on Barcodes That Will Benefit You in Its Correct Use in Business
Conclusion
What is Barcode System?
A barcode is machine-readable code that appears as numbers and parallel lines on a piece of paper. These symbols create a unique digital code when scanned by a barcode scanner's laser beam.
It can be used to identify and differentiate between objects. Primarily, this barcode is attached to the items in the form of labels which are scanned to get the complete details of the product.
Barcode is utilized in POS systems, warehouses, inventory management systems, and other databases to gather and store inventory data.
The reason why barcode is important?
Error Prevention
Large Inventory Tracking
Cost Savings
Speed
Barcode System and Stock tracking
For companies that need to monitor assets effectively, barcode system is the best option. It improves efficiency and reduces any company's loss. For this purpose, the company may use a set containing a barcode, barcode reader, and asset management software for real-time operations.
The barcode system makes data collecting and asset tracking straightforward. Names, asset categories, manufacture dates, and expiration dates are just a few of the details it maintains track of for retail and wholesale businesses.
In this way, companies can calculate and track inventory more rapidly and precisely using barcodes, scanners, and barcode readers. Ultimately, it reduces human mistakes.
Barcode System and Inventory Management
As asset tracking is the key function of a barcode system, it can be widely used in inventory management. The inventory software includes a barcode to optimize the inventory-related tasks with efficiency and real-time monitoring.
Data collection and asset tracking are made simple using the barcode system. It keeps track of crucial information for retail and wholesale establishments. Mainly, it includes asset names, asset types, manufacturing dates, and expiration dates.
An inventory management system that uses a barcode system automates all aspects of inventory management, increases its effectiveness, and forecasts future demand.
Why Do Businesses Use Barcoding Systems?: Benefits
Barcodes are an important part of your business software when we plan to start a new retail/wholesale business or upgrade our existing business. It is an incredibly successful tool for cost management, minimizing errors and providing visibility to the supply chain.
Let us go through some of its definite benefits.
1. Barcodes are efficient
It benefits with the faster and more accurate transfer of information. This allows for more rapid and accurate tracking of the movement of work or assets in the process. Bar codes help speed up processes and improve the tracking of these items.
This saves your organization the time it takes to inquire and respond, as you can track where the items are and in what quantities.
2. It is a proven and universal technology.
Barcode systems have proven themselves as effective technology for the identification of commercial properties. It simplifies and intuitively manages business listings and their information through barcode scanning.
That's why any organization, distributor, wholesaler, warehouser or retailer in every business should adopt the barcode scanning technology well and be fully aware of its benefits.
3. It mitigates data entry errors.
Barcodes reduce data entry errors. Data entry errors can bring irreparable damage to a business leading to high freight costs, unhappy customers, and excessive time wasted tracking down problems.
Barcode, as a result, accelerates the scanning process and brings credibility to the business. It works out all the errors, including manual working.
4. It reduces the employee training time.
Using a barcode system reduces employee training time. The Barcode system is not difficult to understand. Its working is easy. Thus, the simple and easy-to-use methods provide an easy way to scan the barcode and get all the stock details.
It makes employees more efficient, and they serve customers quickly.
5. It makes the decision-making process easy and efficient.
When you use a barcode system in your organization, you can acquire data fast and precisely. Decisions may be made quickly and effortlessly when you have the appropriate information. Time, effort, and money are all saved as a result of this.
6. Barcode design and printing are cheap.
With barcodes, inventory control becomes better because they are more precise and faster to find the location and calculate the quantity.
7. It saves time to manage overall business.
Selling products and ensuring successful billing is a daily store operation that must be fast, accurate, and clear. The barcode system positively impacts this and saves time and resources as bar codes expand and improve productivity.
Using the Barcode System in your Apparel & Clothing Store
When an Apparel and Clothing Store implements a barcode system, the owner benefits from numerous advantages. Because barcodes improve operational efficiency, enable improved customer service, and provide clear insight into stock in and stock out situations, as well as company management procedures, they are becoming increasingly popular.
A barcode system requirement for effective inventory management
In order to use the barcode scanning facility in your apparel business, you'll need a POS and inventory management software that supports the barcode feature.
A barcode scanner that is compatible with the POS software is also required.
All of your store's items must be labelled with bar code stickers so that they may be scanned at the register..
A barcode printer might potentially be useful for printing labels for items that don't have a Universal Product Code (UPC).
How barcodes help retail apparel stores in their business management
Barcodes have helped the management of retail stores in a big way. It eliminates manual price checks and other details checking and automates the entire management process.
The primary element of a barcode management system is the barcode label. Barcode labels keep track of the inventory of the store you hold each product from. This helps the store keep track of each product and determine if a particular product is out of stock, allowing the store to refill the stock on time.
Apart from products, barcodes are used to organize the products on the stockroom shelves. If a customer requests a product in a different size/color, a shop floor assistant may immediately determine whether that size/color is in stock or not. It directs the staff to locate the goods for the customer.
It has had a significant impact on the management of clothing stores. Now, retail shop managers replenish their stock more systematically and save significant store money.
Apart from this, barcodes are also used for employee identification in retail shops. To get access to the store or stockroom, some retailers ask employees to submit a scanned card.
As a result, employing barcode labels rather than the old-fashioned punch card method is a better approach to keeping track of staff movements in and out of business.
Contribution of Barcode Management Software in Apparel Stores
Some businesses use simple barcode software without switching to business software. Only barcode software allows them to create and print barcode labels. It does not have advanced inventory management capabilities.
Suppose you need additional inventory and order management capabilities. In that case, you will need to integrate your garment business with a business POS software or ERP system. It provides a robust barcode inventory system along with automating other business processes.
A good apparel store management software provides the following functionalities to the barcode inventory system-
It prints and scans barcodes
It maintains inventory
It fulfills the order management process
It tracks orders across multiple locations
It integrates with your accounting system
How RetailGraph barcoding system can help with retail stock management
The barcode is used in retail businesses worldwide, and it has altered the way we shop and adhere to tight stock control requirements.
The RetailGraph barcode management system is dedicated to offering the best stock control solutions for garment and clothes retailers. It guarantees that you have flawless stock control and can quickly track anything distributed across your store.
RetailGraph Garment Store Management Software not only helps with stock control but also provides one-stop information on your clothes demand.
You can provide your retail crew with the tools they need to monitor and manage merchandise swiftly and efficiently by using a barcode scanner. For organizations that may require additional items and equipment between outlets, we can also assist with asset tracking systems.
If you want further information, please do not hesitate to contact us now; we will be pleased to assist you.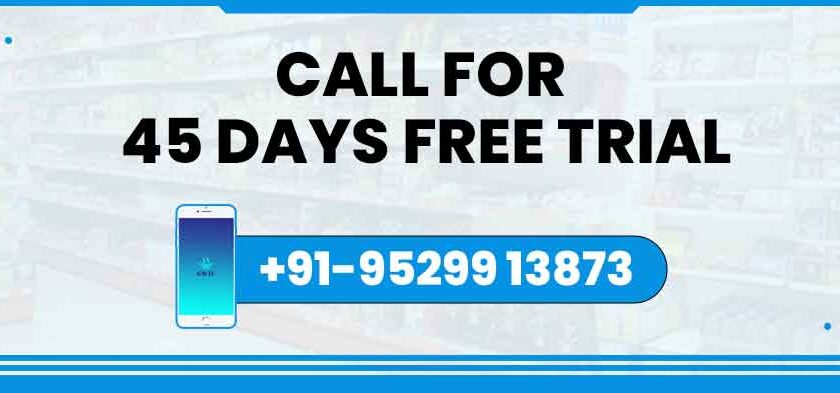 Frequently Asked Questions on Barcodes That Will Benefit You in Its Correct Use in Business
What do the numbers on the barcode mean?
The vertical lines of a 1D barcode, or the numbers under the bar, represent a uniquely assigned item number. The barcode itself is a visual representation of that number.
Are barcodes made just for the store?
No, barcodes are not unique to the store, unlike SKUs specific to an individual store. Barcodes are universal and can be used in many different stores and businesses.
What can you get from barcodes?
Using a barcode scanner, retailers can view any of their products and access their data. It saves you from the stock situation and helps in refilling the stock again.
Do barcodes differ for each item?
Stores require separate barcodes for each product, not each item. Otherwise, you may find yourself in a confusing mess regarding product delivery, inventory management, and sales tracking.
When to use barcodes in your business?
All products in the store must be assigned a barcode, regardless of where they are sold. Barcodes are product identifiers. Barcodes are used for all types of online/offline goats in the store. It links all sales of the product and provides you with accurate inventory data.
Conclusion
RetailGraph Apparel Store Management Software is smart enough to handle your business stocks. It not only offers you an advanced barcoding system but also gives management for inventory, sales, purchases, accounting, GST filling and more. Thus, if you are looking for the best barcoding system in India, you can call our support team or book a demo to get a clear visualization of the RetailGraph barcode system.
,